The Ultimate High Powered Portable Extractor
Double Your Cleaning Range

The Ranger is approximately the same overall size as a standard 12 gallon portable extractor. The BIG difference is its extra large 24 gallon clean water holding tank with a removable "Extractor Pod" (Pump Out Device). This enables the operator to clean more than twice as long as a standard extractor without stopping to refill and empty. Or, use the auto-fill to clean without stopping to fill. The Ranger's unique modular design allows the 40lb Extractor Pod to be easily removed from the 54lb lower 24 gallon holding tank for easy loading and unloading from vehicle. The Extractor Pod can also be used without the 24 gallon holding tank for direct faucet hook up non-stop cleaning mode.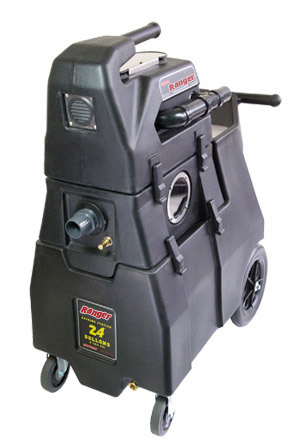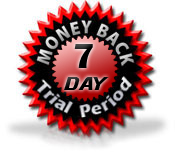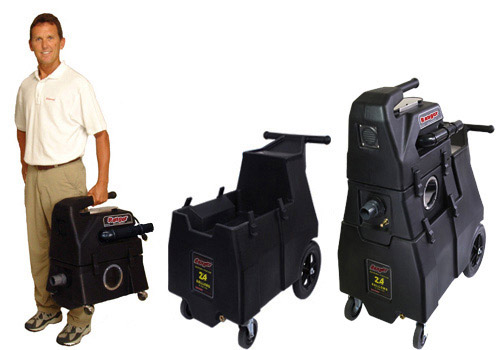 The Ranger 1200 can clean non-stop for more than twice as long as a standard 12 gallon extractor, or use the auto-fill.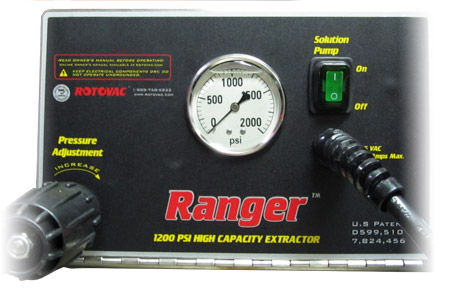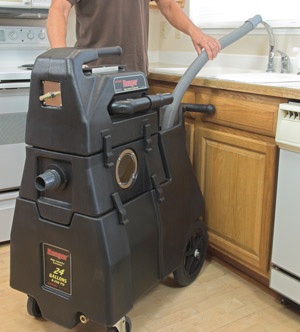 | Part # | Description | Price |
| --- | --- | --- |
| RANGER-1200PSI | | Rotovac Price: $4,995.00 |
Request More Information about
the Rotovac Ranger 1200 PSI Portable Extractor
*Your email will not be sold or given to any third parties
* Indicates a Required Field.
For additional questions, please feel free to call us toll free at 1-888-768-6822.
International customers dial country code + 425-883-6746.
---
Reviews
Call us for more information about the Rotovac Ranger 1200 PSI Portable Extractor. 888-768-6822