Rotovac 360i Rotary Jet Extractor Carpet and Tile Cleaning Machine

"Power Head for High Performance Carpet & Tile Cleaning"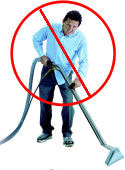 Stop Breaking Your Back with a Manual Wand
Most carpet cleaners today still use the old manual scrub wand method simply because it has been around for over 50 years. Using a manual wand requires a great deal of physical labor and only cleans from two directions, often producing only mediocre results.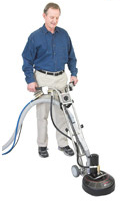 The Rotovac 360i Cleans Better With Less Effort
The Rotovac 360i is a Patented Rotary Jet Extractor that utilizes rotary vacuum heads to thoroughly deep clean carpet with hundreds of multi-directional cleaning passes. The 360i weighs only 39 lbs and is extremely easy to use as it operates in a self propelled side to side motion. Simply stated, "The 360i cleans better with less effort."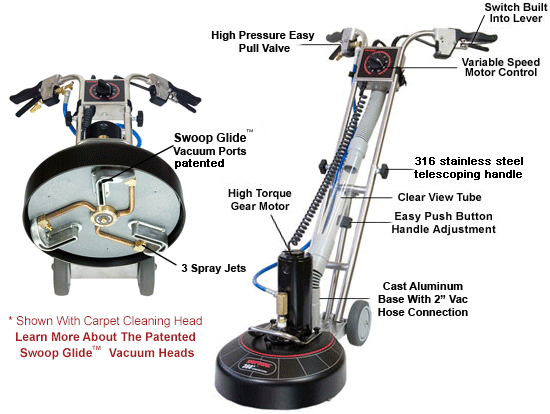 Features:
Cleans better with less effort and leaves carpet drier than a wand
Interchangeable heads for all type of Carpet and Tile Cleaning
User friendly, weighs only 39lbs
Telescoping handle for cleaning stairs and compact storage
Durable Construction with Cast Aluminum and Stainless Steel Frame
Unique Marketing Tool to land new accounts and generate referral business
Industrially Engineered for Professional Use
Made in the USA
Variable Head Speed Control
The 360i is equipped with a variable head speed control dial on the handle to allow the operator to adjust the head speed from 0 to 250 RPM. This feature allows the 360i to adapt to all carpets from direct commercial glue downs to plush installed over pad residential carpeting. Glue down carpet may require a slower head speed for smooth operation and maximum recovery while pad plush carpeting may need a faster head speed for best results.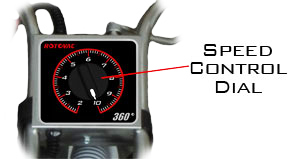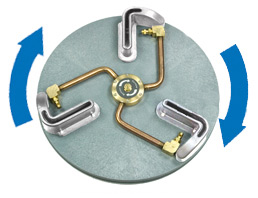 Carpet Cleaning Head:
The Rotovac 360i has a Rotary Jet Extraction Power Head that utilizes rotating vacuum heads and spray jets to thoroughly deep clean carpet with hundreds of multi-directional cleaning passes. The new and improved carpet cleaning head is equiped with 3 stainless steel shoes and three spray jets to create less overspray, more agitation and quicker dry times.
Works with any Portable or Truck Mount Extractor
The Rotovac 360i is air flow calibrated to work with any portable or truck mount extractor that uses a standard 12" wide cleaning wand. Give your business a boost and your back a break by hooking up the 360 to your existing portable or truck mount.
Check Out Real Cleaning Videos Made By Our Customers
Monsoon & 360i cleaning a rental house





Rotovac 360i brush head on restaurant commercial dirty carpets Cleaning Service Pro

Rotovac 360i brush head Cleaning Service Pro dirty carpets

Deep cleaning and restoration tool Rotovac 360i at work on a bright white carpet

Rotovac 360i with 15' Head lifting 15' of Mercury Carpet Tech Hays, KS

Rotovac 360i carpet cleaning

7 Rotovac 360i on pdx carpet

Cleaning Berber Carpet Rotovac 360i

Rotovac 360i on white berber




Tile And Grout Cleaning Head:
The NEW 360i Hard Surface/Tile and Grout Brush Head is now available. Simply spin off the carpet cleaning head and spin on the new H/S Brush Head. Pre-spray the floor with your cleaning agent and start cleaning tile and grout just like cleaning a carpet.
The H/S Brush Head scrubs, rinses and extracts simultaneously leaving the floor clean and dry.
The H/S Brush Head does not require high pressure so it works great with any portable extractor or truck-mount. Industrial grade brush head available in fine, medium and coarse grits for cleaning virtually any type of hard surface
Several Quick Change Cleaning Heads Available
The Rotovac 360i comes standard with the Carpet Triple Head™. Several other optional cleaning heads are also available. Click Here for More Information.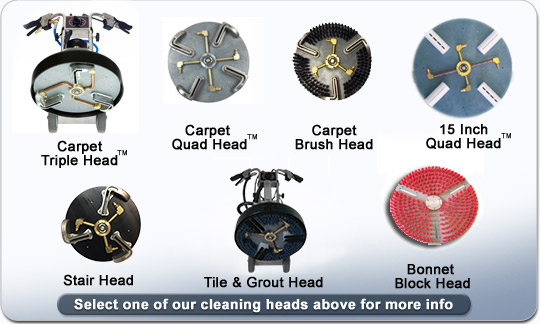 Part #
Description
Price

360i

Finance for only $52 per month!

Rotovac Price: $2,495.00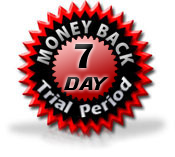 Request More Information about
the Rotovac 360i
*Your email will not be sold or given to any third parties
* Indicates a Required Field.
For additional questions, please feel free to call us toll free at 1-888-768-6822.
International customers dial country code + 425-883-6746.
---
Reviews
We are a big fan of the Rotovac 360i! We have 5 of them now and started our carpet cleaning business with them back in 2009. We are constantly being told we were able to remove stains that none of our competitors were able to remove due to the spinning action of the Rotovac 360i head. Even to this day, we are still surprised at some nasty stains that came up with it and love hearing "Wow" every day! We also use it for stairs and then a stair tool for the risers. It is a perfect combination! So, if you are looking to do the best carpet cleaning possible, this is the single most important tool to do the job! Bruce Fagan Steam Clean My Carpets, LLC Deltona, FL
The Rotovac 360i has been a great addition to my business! I have three of them now. The biggest difference for me is how much it saves my back. Working with the wand every day for over ten years destroyed my back. The 360i allows me to work all day with out the shoulder pain and lower back pain i used to have to deal with. The carpet brush head attachment is my favorite! When i do commercial glue down style carpet the brush head is very helpful! Thank you Rotovac for making this light weight swinger! Its the only thing keeping me going as i get older.
Write a Review
Call us for more information about the Rotovac 360i. 888-768-6822