Brush Pro Carpet Cleaner
You've got a job to do; you don't have the time or energy to baby a fragile machine. You don't budget money for repair shop visits. And you're certainly not billing your customer when your cheap plastic machine breaks on the jobsite. Bottom line: you want a quality machine. The Hydro-Force Brush Pro was built for the professional customer; for those that need a machine that will run for 12 hours/day without asking for time off on Friday. Designed to withstand the rigors of extreme commercial cleaning, the Brush Pro will out last, out clean and out perform any encapsulation machine on the market.
Features:
Durable stainless steel body outlasts all other materials.
New motor is 50% stronger than previous models
Reputation - 20+ years of building the industry's most durable machines for encapsulation.
Non-stop cleaning - Clean for over 24 hours without fear of the machine overheating.
Brush Pro, prespray and dry compound are Carpet and Rug Cleaning Institute (CRI) certified for deep cleaning
Heavy-duty motor spins brushes at an incredible 380 RPM to quickly and thoroughly clean all sides of the carpet fiber.
Included Renovators allow you to collect soil that normal vacuuming is unable to remove. This makes for a great demo. Have your customers vacuum right before you use the Brush Pro for dry soil removal and they'll be amazed at how much additional soil you remove.
Brush Pro Carpet Cleaner Cleaning Heads
Soft Brush for the Brush Pro 17 LM - Item #MH53C


Standard Brush for the Brush Pro 17 LM - Blue - Item #MH53B



Aggressive Brush for the Brush Pro 17 LM - Brown - Item: MH53D




Extra Aggressive Brush for the Brush Pro 17 LM - Black - Item: MH53E


Brush Pro Accessories
Tandem Bar for Brush Pro 17" Item: NM5305




Brush Pro 17" Dust Cover with Wheels Item: NM5367W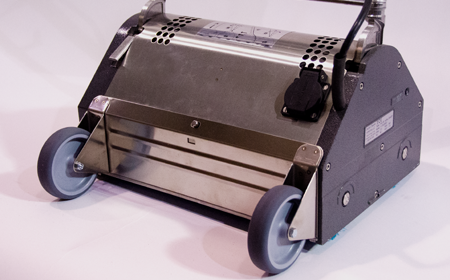 | Part # | Description | Price |
| --- | --- | --- |
| MH200 | | Rotovac Price: $3,199.00 |
| MH170 | | Rotovac Price: $2,990.00 |
| MH10 | | Rotovac Price: $2,395.00 |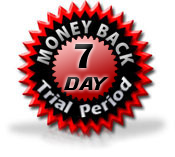 ---
Reviews
Call us for more information about the Brush Pro Carpet Cleaner. 888-768-6822
Request More Information about
the Brush Pro Carpet Cleaner
*Your email will not be sold or given to any third parties
* Indicates a Required Field.
For additional questions, please feel free to call us toll free at 1-888-768-6822.
International customers dial country code + 425-883-6746.