Complete Business Start-Up Package
START YOUR OWN CARPET CLEANING BUSINESS AND EARN $75 TO $150 AN HOUR WITH THE AMAZING NEW ROTOVAC SYSTEM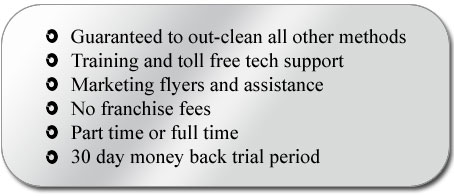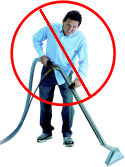 Why Rotovac?
Most carpet cleaners today just use a manual scrub wand simply because it has been around for nearly 50 years. Using a manual scrub wand is hard physical labor and only cleans from two directions, often producing only mediocre results. The wand is old technology and gives you nothing new or different to market to your customers. If you are going into the carpet cleaning business, wouldn't you want to offer something that is new, different and better than the average carpet cleaner?
The Patented Rotovac Powerwand represents today's latest "State of the Art" technology in carpet cleaning.
The Rotovac definitely gives you something new, different and better to market to your customers. The Rotovac operates as easy as an upright vacuum cleaner. The motors supply all the scrubbing muscle for you as the rotary vacuum head thoroughly clean the carpet from all directions. When your customers witness the restorative cleaning power of the Rotovac, you will quickly grow your business through word of mouth referrals and repeat customers.
Here's How the Rotovac Works

Patented Stainless Steel Extraction Head thoroughly clean the carpet from all directions with hundreds of rotary cleaning passes. The Rotovac restores matted down traffic areas and removes tough stains that a manual wand would leave behind. The Rotovac supplies all the cleaning muscle for you and is as easy to operate as an upright vacuum cleaner.
Bottom View Of Cleaning Head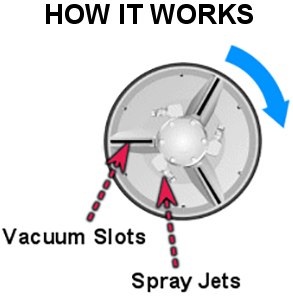 Rotovac Complete Equipment Package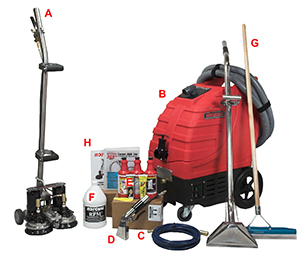 Rotovac has assembled a complete equipment package that includes everything you will need to get your business up and running at factory direct savings.
Our Complete Business
Start-Up Package includes: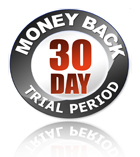 | | | |
| --- | --- | --- |
| A. | Rotovac Powerwand | $2495 |
| B. | Rotovac Monsoon ZX Single Vac | $1995 |
| | (25' vacuum, solution hose set included) | |
| C. | Professional Stainless Steel Dual Jet Wand | $389 |
| D. | Stainless Steel Upholstery, Stair, Detailing Tool | $140 |
| E. | One Jug Oxy Enzyme and One Gallon Odor Kill | $77 |
| F. | One Gallon Conentrate Detergent | $34 |
| G. | Carpet Grooming Rake | $25 |
| H. | Business Start Up Marketing Guide | N/C |
| I. | Training and Lifetime Toll Free Support | N/C |
| | Retail Price Total ....................................... | $5,155 |
| | Discount ..................................................... | -$1160 |
| | Factory Direct Price .................................. | $3,995 |
Item # SU-PKG-MON-PW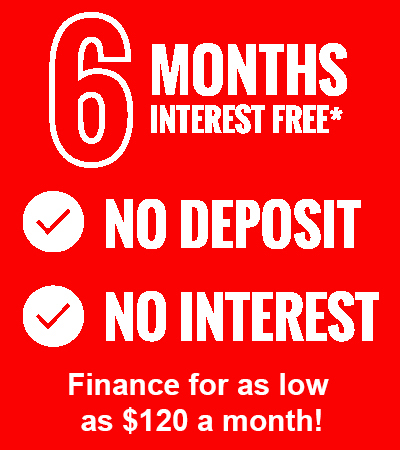 3995.00 package for 110 Volt only. Click here for 230 volt packages

Or click here for all other packages


| Part # | Description | Price |
| --- | --- | --- |
| Complete Business Startup Package | | Rotovac Price: $3,995.00 |
Call this number for our business development expert
---
Call to learn the secrets to growing a successful carpet cleaning company for free!
Talk to one of our professional business coaches
Toll free (888)768-6822
Peter x 118
Chuck x 106
---
*Your email will not be sold or given to any third parties
* Indicates a Required Field.
For additional questions, please feel free to call us toll free at 1-888-768-6822.
International customers dial country code + 425-883-6746.
---
Reviews
Back in 2009, I ordered a start up kit from Rotovac like this! I had never cleaned a carpet in my life nor tile & grout and knew nothing about it. I started out with just the carpet cleaning kit but shortly thereafter added the tile and grout cleaning portion to the startup package like is in this package. Then a little later I added the upholstery cleaning tools so that I could offer my clients one stop shopping for all their cleaning needs of carpet cleaning, tile & grout cleaning and upholstery cleaning. That was many years ago now but since then my husband gave up his successful career and joined me, our kids have joined me and we have had many other employees over the years with revenues well in excess of $2 million dollars. You just can't go wrong having what I feel is the best equipment in the industry and their support every step of the way! If I had to do it all over again, I would do it the same. We have 5 star reviews everywhere and our clients are constantly telling us that we got out carpet stains that others were not able to get out with the old fashioned wand. The spinning, scrubbing action of the Rotovac carpet cleaning products is the game changer and the reason we stand out from our competition. You just can't go wrong with any of the Rotovac startup packages and you can always add to it when you are ready to add more services. Good luck and cheers to your success in the business! Ellen Fagan- Owner of Steam Clean My Carpets, LLC
Write a Review
Call us for more information about the Complete Carpet Cleaning Business Start-Up Package. 888-768-6822