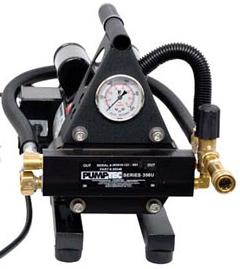 1200 PSI PumpTec Washer Pump
Part Number: 80346
Price: $865.00
Can be hooked into portable extractor for high pressure cleaning. Great for tile and grout cleaning.
For any questions you have regarding these pumps and/or the machine they are for, don't hesitate to call us. 1(888)768-6822
Call to Find a Distributor Near You:
888-768-6822


Questions? Call Us Toll Free at 888-768-6822
to Inquire About Our Money Back Trial Period.